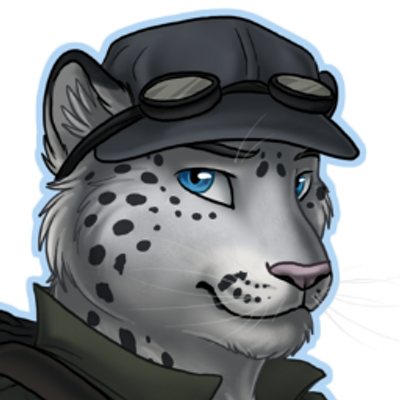 Joran Zeno
Software Developer
San Diego, California
furaffinity.net/user/joranzeno/
I love snow leopards (and other big cats) and red pandas! I also plan to attend: GSFC, BLFC, Renaissance Pleasure Fair, SDCC, MFF, and maybe Burning Man. I typically organize the snow leopard fursuit photo at FC and BLFC.

I'm a straight guy, single and looking (Hi there furry ladies!)

You may see me fursuiting around the con as my toony blue red panda fullsuit named Kazer, or more rarely my realistic snow leopard partial Joran Zeno. At most other times I'll be rocking the rosettes, typically wearing a realistic snow leopard tail, maybe a leopard or snep SpiritHoods hood and/or leggings, or leopard coat if I'm outside, and later at night especially on the party floor a snow leopard kigurumi!

I love hugs and cuddling, especially when I'm in full fursuit or a kigurumi! I hope to make it to a cuddle party at FC as Kazer.

I love to chat with people at cons. Some of my interests include fursuiting, furry art, webcomics (esp. TwoKinds), software development, robots, artificial intelligence, microcontrollers, technology, Linux, wildlife conservation, hiking/camping, PC gaming, San Diego Comic-Con, Steampunk, Euro-style strategy board games, photography, investing, cryptocurrency, disc golf, politics and progressive activism, and space exploration.